I finally managed to finish this High Grade Hazel from Advance of Zeta manga! I'm pretty happy how it turned out. This is my first officially finished Gundam model.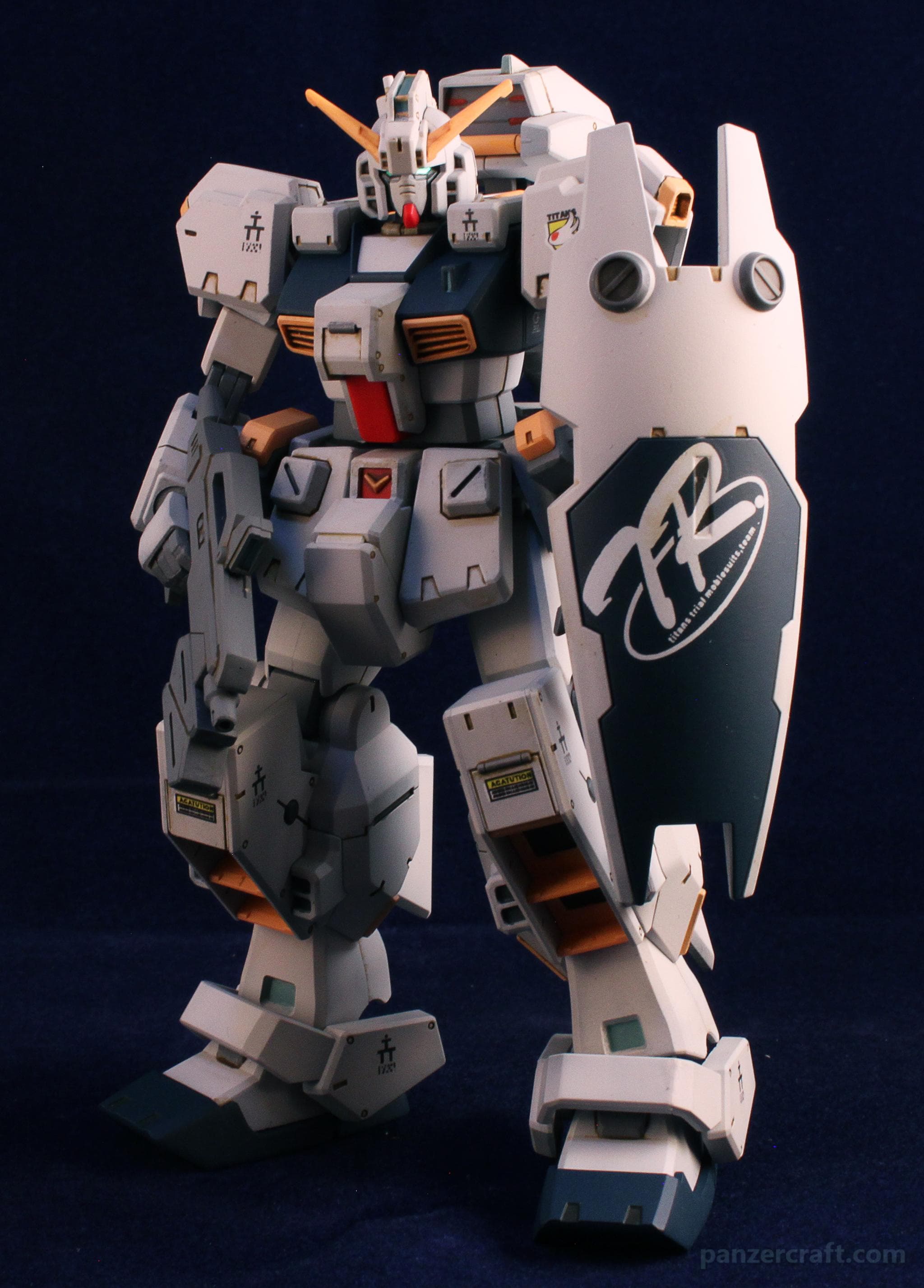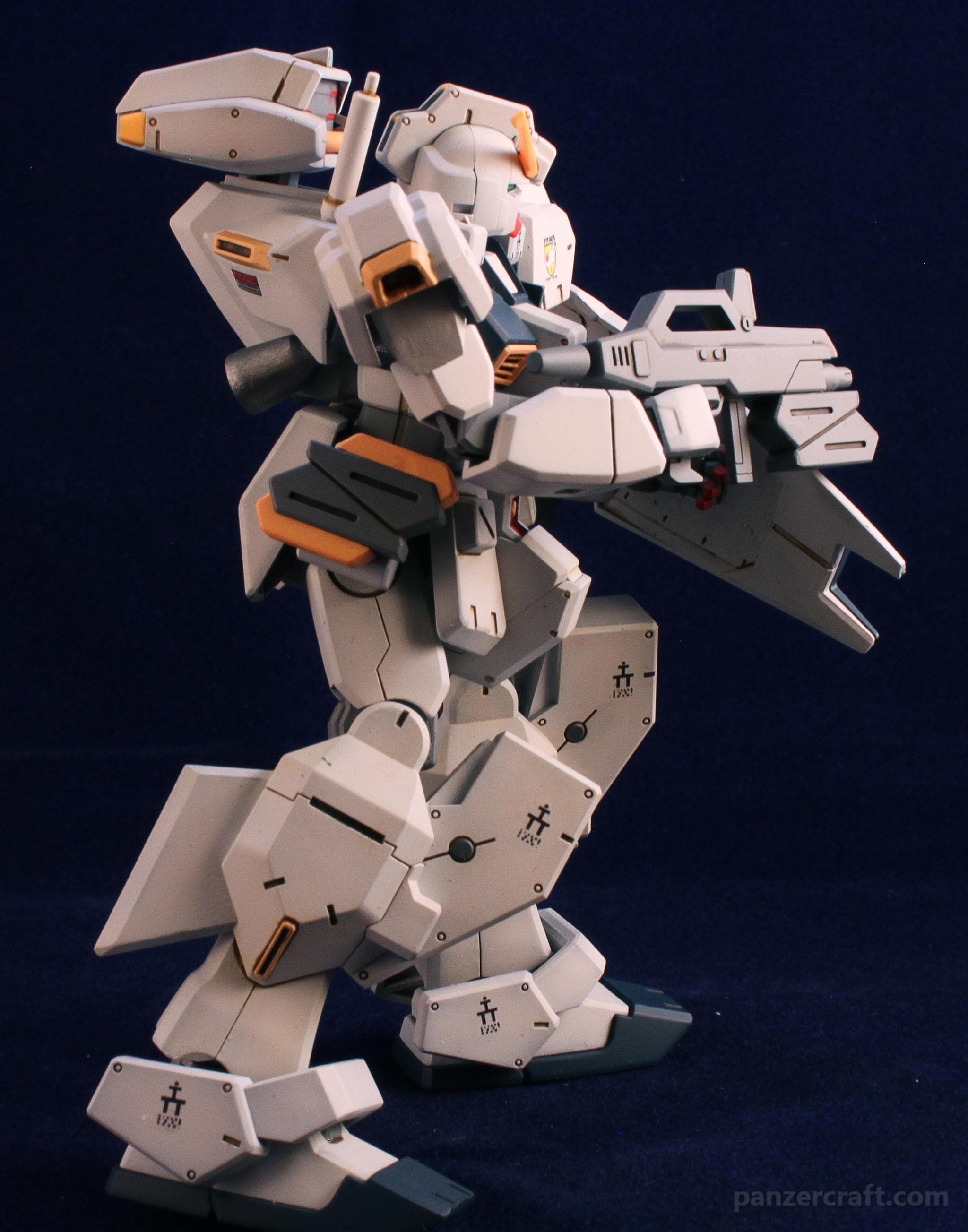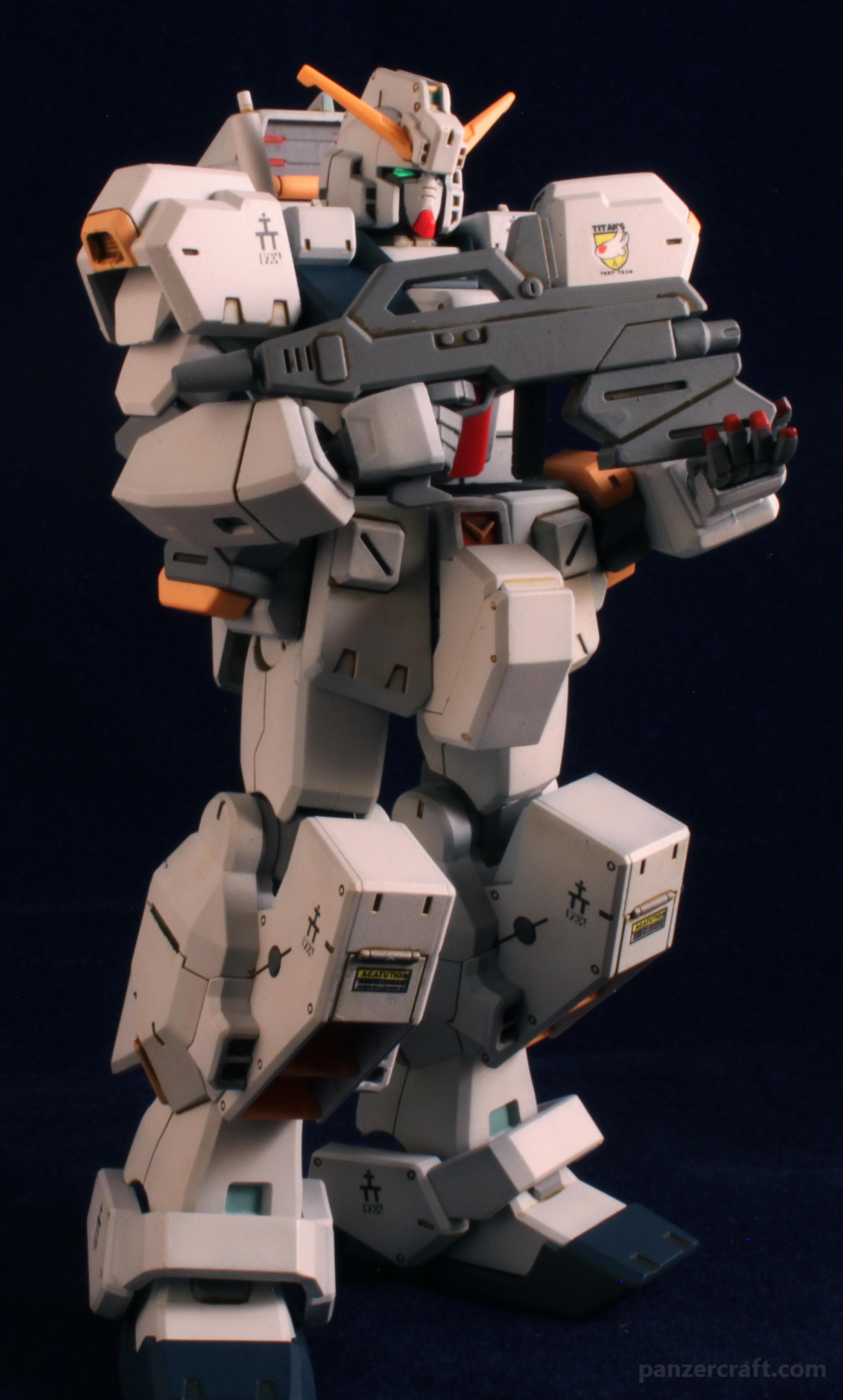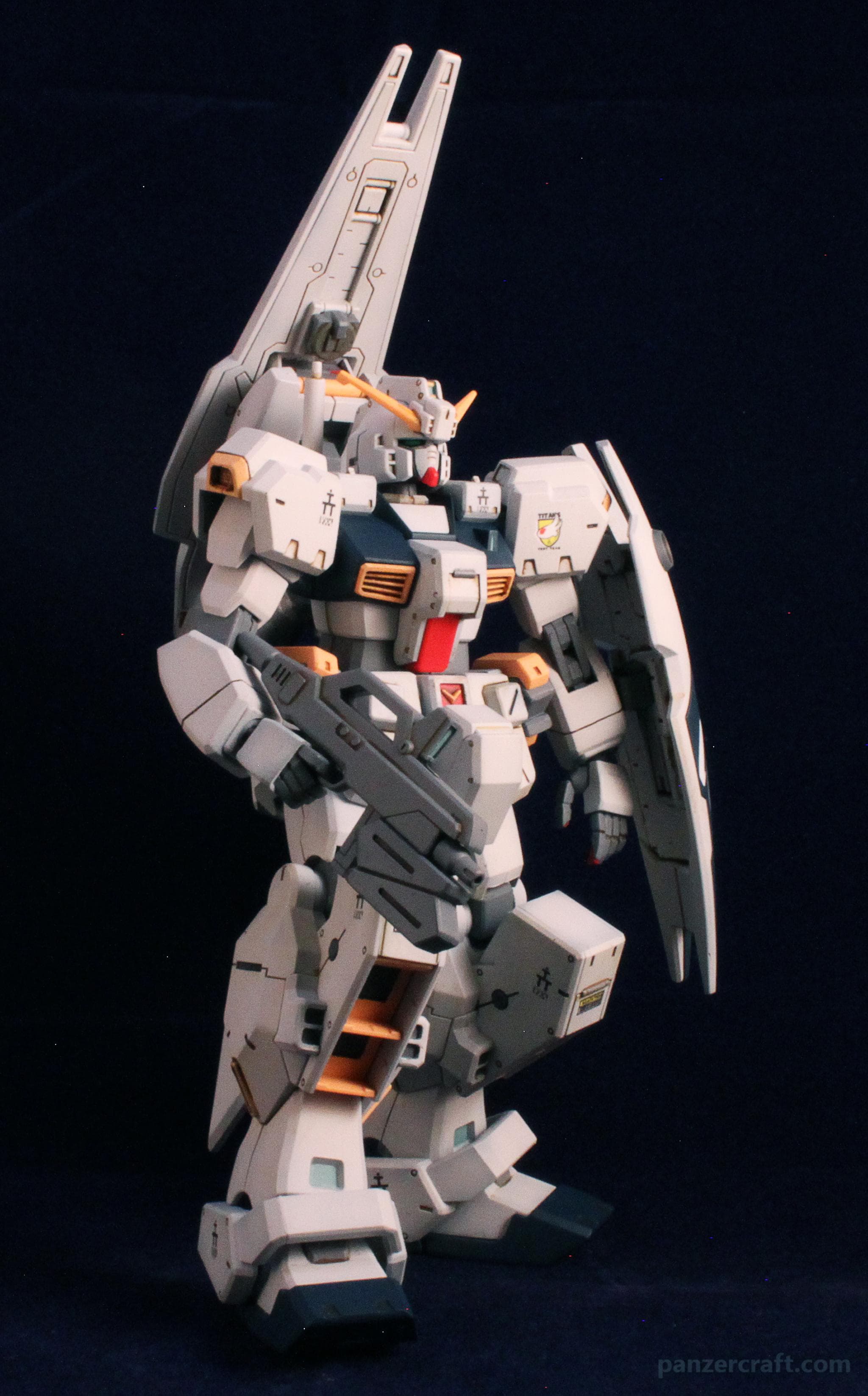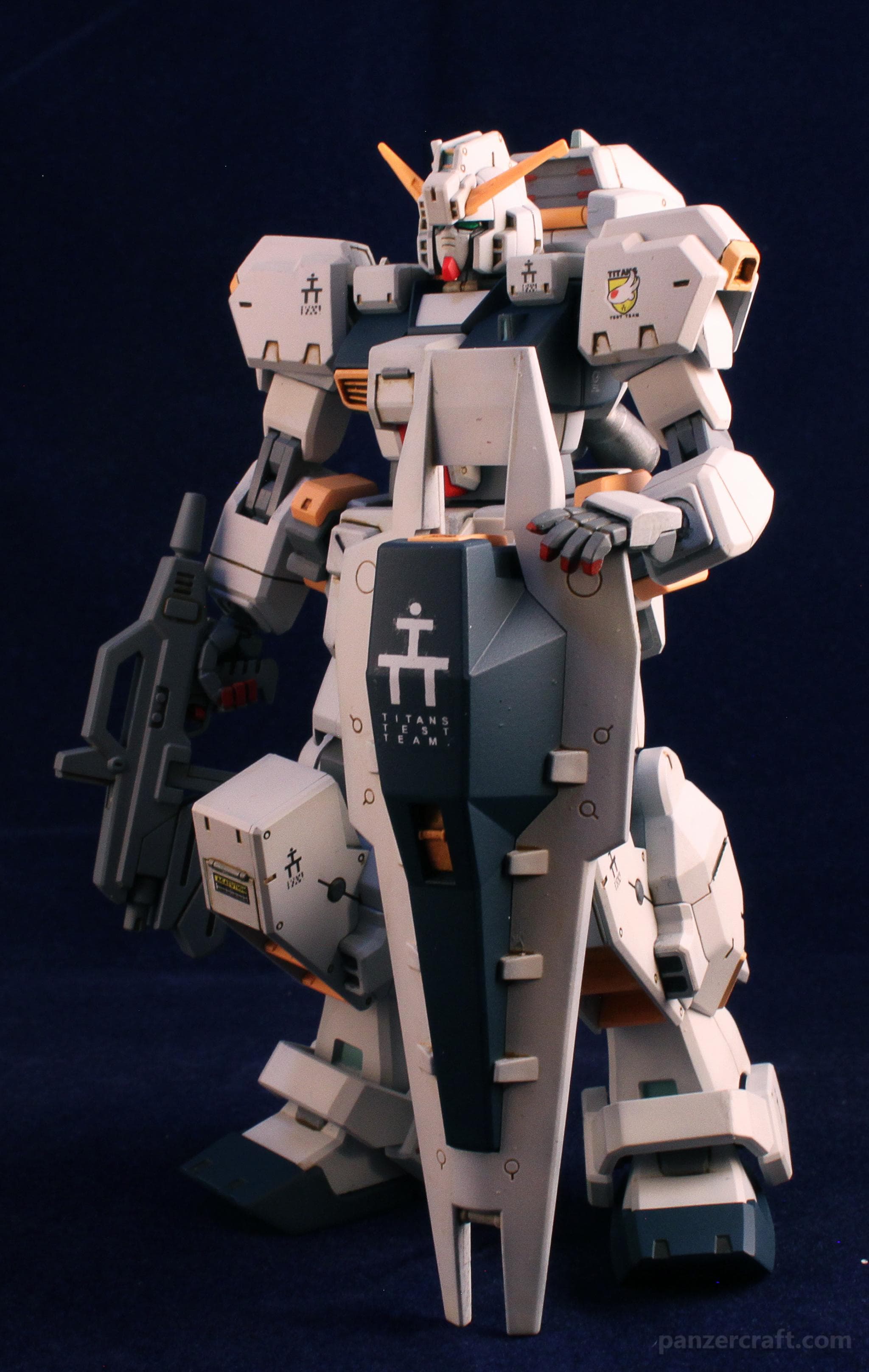 And yes, I now know about the safety tabs on the fins! In case you're reading this and wondering what those are, let me explain. If you look closely to the yellow "horns" (also called V fins), you can see that there is a wider tab at the end of them. Those are added by there by the manufacturer to make less pointy and thus a bit safer. Unfortunately there is nothing I can do about it anymore as this Hazel is already painted, weathered and coated. I will be removing the safety tabs in upcoming projects. On the other hand, they kinda add to the bulkiness of Hazel.
I used Vallejo paints applied with an airbrush. I did try some pre-shading, but I over did the top paint so not much of it is visible anymore. For panel lines and wash I used Vallejo's Sepia wash.
I didn't like the stickers that came in the box, so I bought some water slide decals off eBay. I was bit disappointed by the quality of the water slides versus the stickers, especially the texts. In the end, I decided to use the water slides anyway. Microset and Microsol were really useful when applying the decals. Even managed to get the decal to stick into the big recess on the shield on the shield.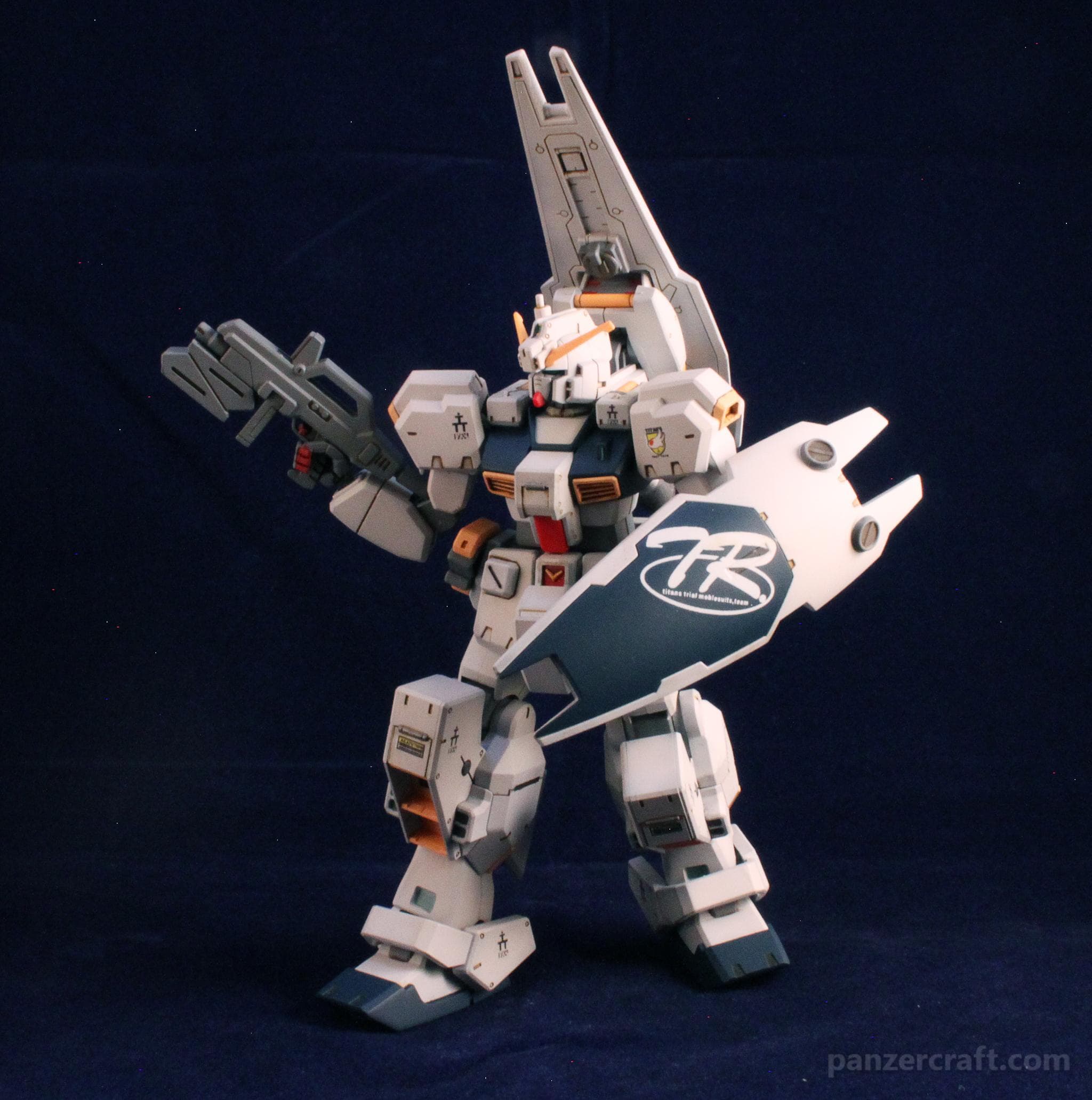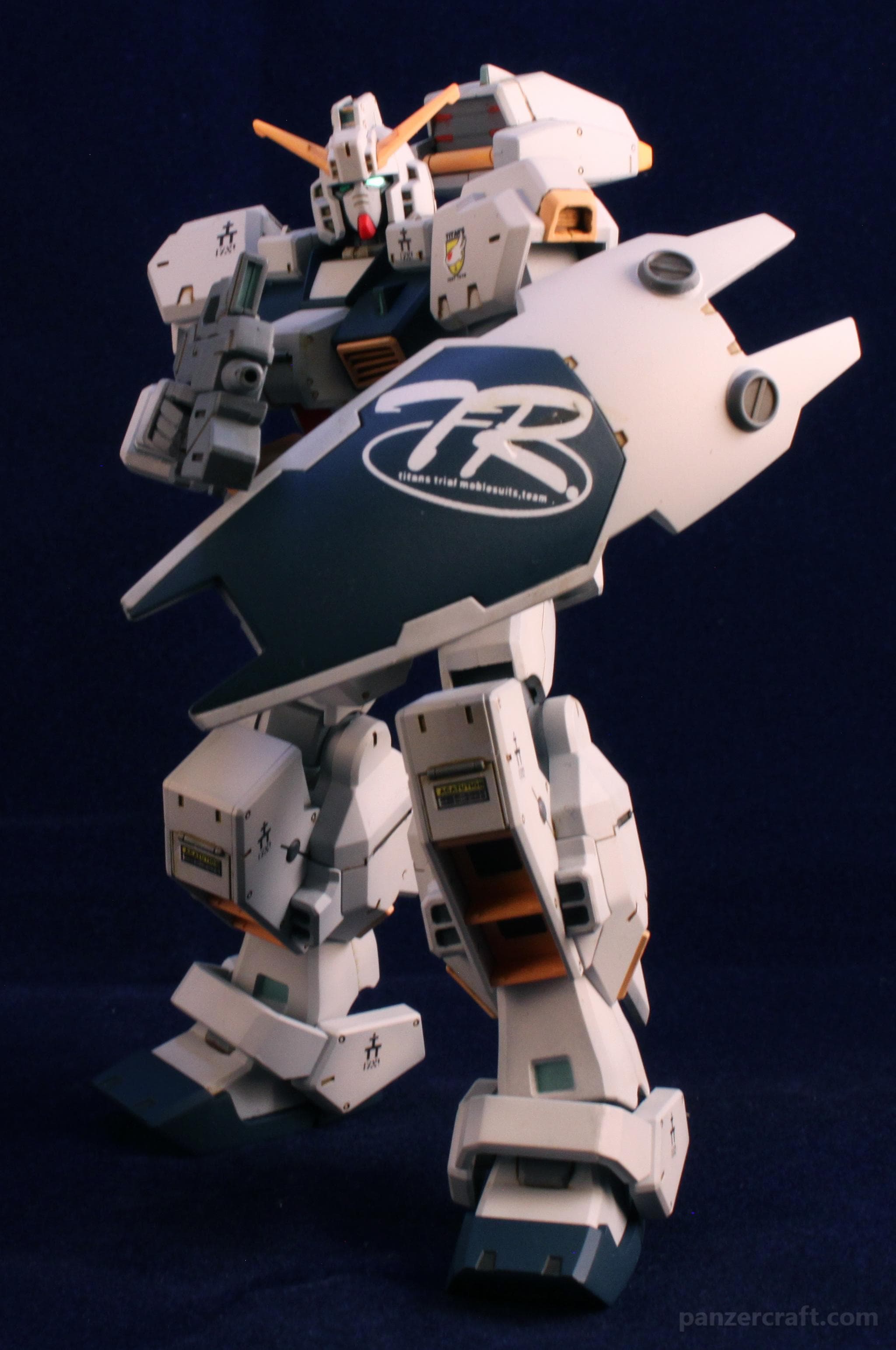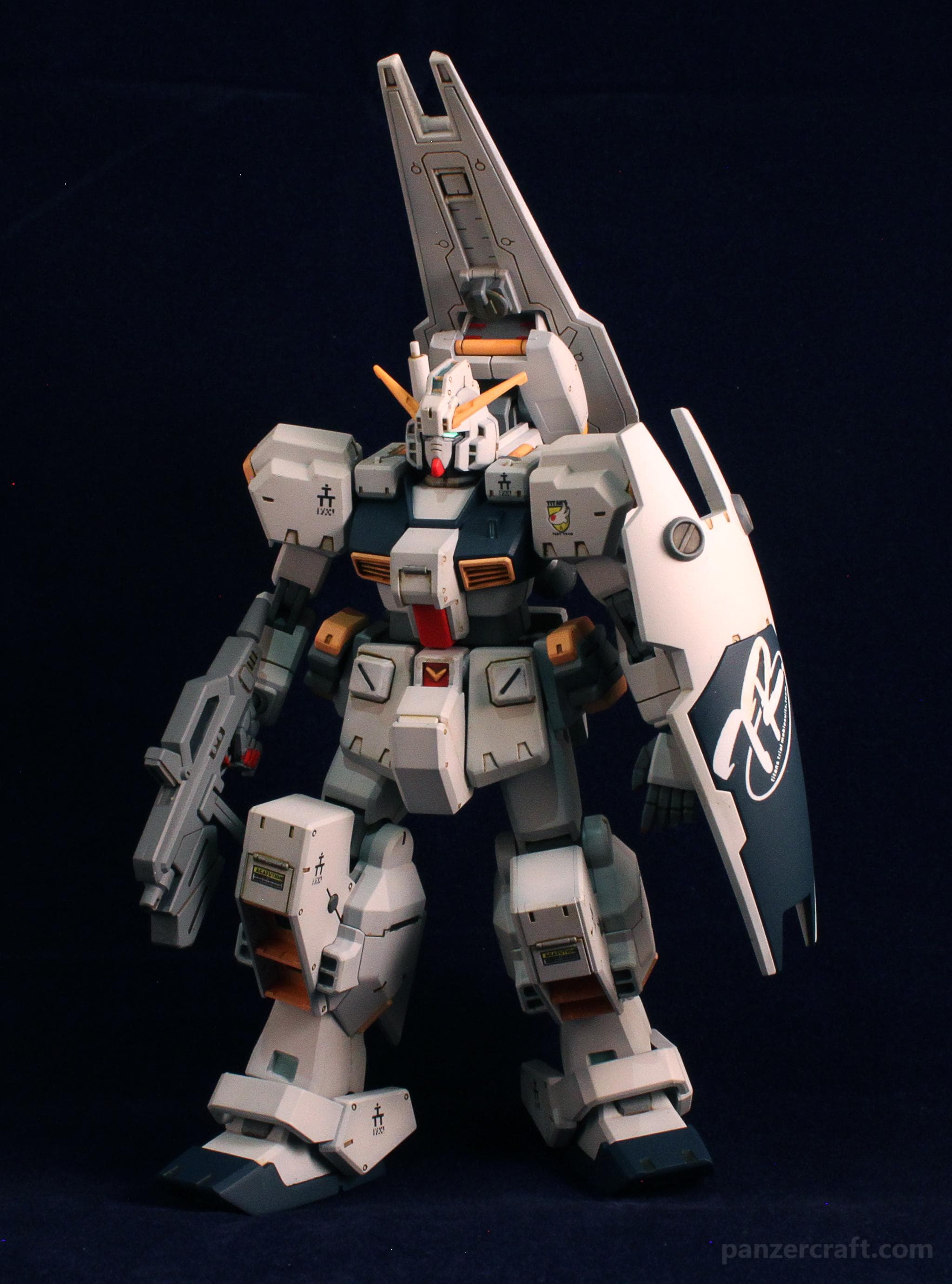 The RX-121 Gundam TR-1 [Hazel Custom] is the upgraded form of the RX-121 Gundam TR-1 [Hazel] from the Universal Century timeline. It was featured in Advance of Zeta: The Flag of Titans. The unit is piloted by Wes Murphy.
Model Information
| | |
| --- | --- |
| Name | RX-121-1 Gundam TR-1 [Hazel Custom] |
| Manufacturer | Bandai |
| Product ID | 056 |
| Scale ID | 1:144 |